Home New Duplicate
Why Us
We understand that having any company spend time on your property can be less than ideal. That's why at PROCLAIM ROOFING, we respect your property, your time, and we make sure every job is done right – the first time. When you couple this with our clean-up commitment, upgrades competitors don't offer, and a 10 Million dollar insurance policy – you can see how your choice becomes clear.

FULLY INSURED
WARRANTY

TRUSTWORTHY

LOCALLY OWNED
North and West Texas'
Roof Replacement Experts
When it comes to North and West Texas, we at PROCLAIM ROOFING consider ourselves to be the most honest and trustworthy contractor, who specializes in residential and commercial damaged roof replacement.
PROCLAIM ROOFING is considered one of the most trustworthy storm-damage roof replacement and hail-damage repair companies in North and West Texas, which is why our top priority is to provide the highest level of customer service for every customer we serve. We understand how stressful it is when severe weather damages your home's roof, which is why we go above and beyond to make the roof replacement process as easy as possible for you.
We also help ensure your confidence by carrying a 10 Million dollar insurance policy, where most of our competitors have none.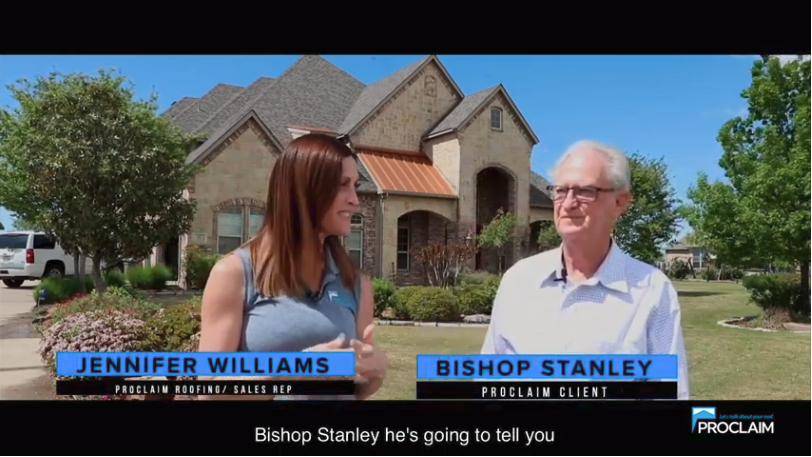 My Roof Repaired So Easy With Proclaim
Proclaim roofing is a company that I would recommend anyone. I've had a great experience. My overall experience with them is fantastic. Travis came along at the time when I needed a roofer. I noticed I had a leak in my garage. He went up on my roof and looked at it. He noticed I had some hail damage and said I believe you need a new roof. I said well I'll call my insurance company and Travis met with my insurance company and he decided with Travis that I did need a new roof. My experience with working with Travis was very good. He was reliable, very dependable and trustworthy, always stand by his words. Whatever he told he would do and so I would recommend Proclaim roofing to anyone that needs a new roof. In fact, somebody called me the other day wanna know if I knew a roofer that I would recommend and I gave him Proclaim's number. You can't go wrong by using this company. They will work closely with you. They worked side-by-side with me. They walked me through the procedures and I hardly have to do anything. I feel like proclaim as a company it will make you feel like that - "hey we can trust these guys. They will do what they say they would." I would like to say that Proclaim took care of my yard and I have a backyard that's got a pool and they covered the pool completely. Put out a tarp and they took care of it. They cleaned up everything, you don't have to worry about them leaving a mess. They cleaned up the property very well and it looks fantastic.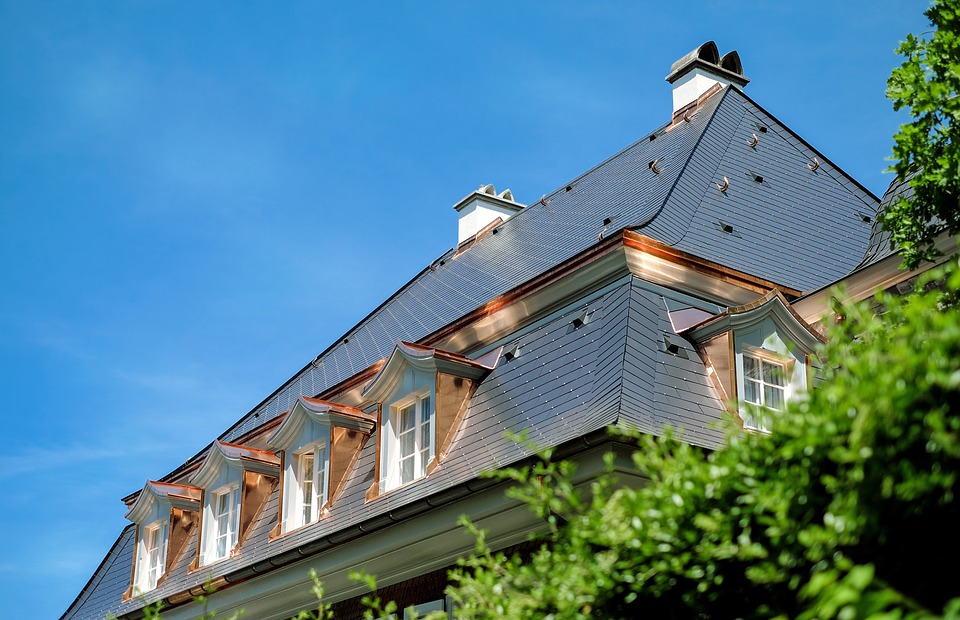 Honest, Hardworking and Fast!
So impressed with Proclaim roofing. Honest, hardworking, and fast! Quality and customer satisfaction are their number 1 priorities and it shows!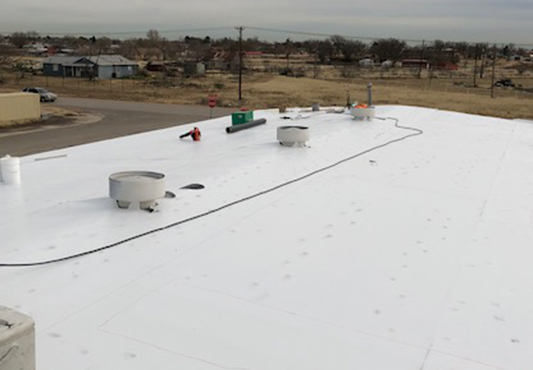 Top Quality
Hands down, top quality contractors. They came in, handled everything with the insurance adjuster and went to work right away.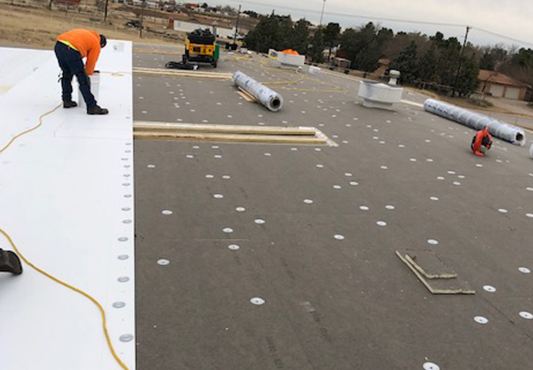 Amazing Service
"Rod and the rest of the Pro-Claims team made our roof repair so simple! I was always impressed with how punctual and professional they were, and I appreciated that they educated me on everything that was happening. Even though I didn't understand the full scope of the repairs my home needed, it was comforting to know that they did. But most of all it was wonderful to work with such a flexible, accommodating company. With 3 kids my schedule is crazy, but Rod always found a way to work around it. Thank you to the Proclaim roofing team for fulfilling your promises and treating us like family!"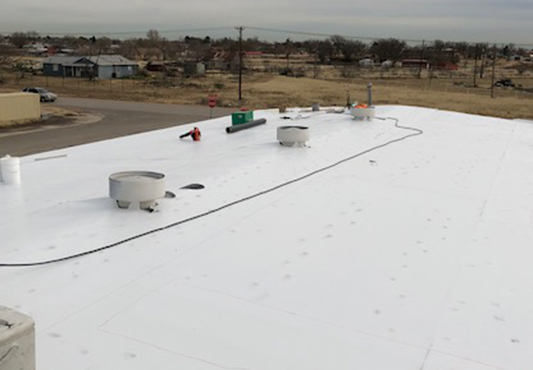 Nice Guys, Solid Work
"A friend referred me to Mr. Melton's company after my roof was severely damaged by hail and high winds. I got bids from 2 other companies, but I never called either of them back because they just didn't treat me right. Tyler gave me the service I was looking for. He and his team made the process really simple, and I always knew what was happening with my repair. Plus they were really helpful when it came time to file a claim with my insurance company, which made a big difference on my stress level (I'm not a details guy). If you need your roof repaired and you want the person you hire to do the work to treat you like they actually care about you, I highly recommend Mr. Melton and Proclaim roofing."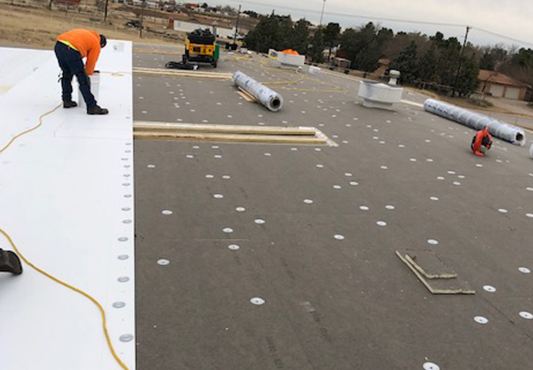 Thank You!!!
"To the entire Proclaim roofing team, I want to thank you for doing such a wonderful job with our roof replacement! I thought the process was going to be awful and stressful, but you guys went out of your way to make it smooth and enjoyable. I can't imagine having a better experience with such a big project! My family and I are grateful for all that you did for us!!!"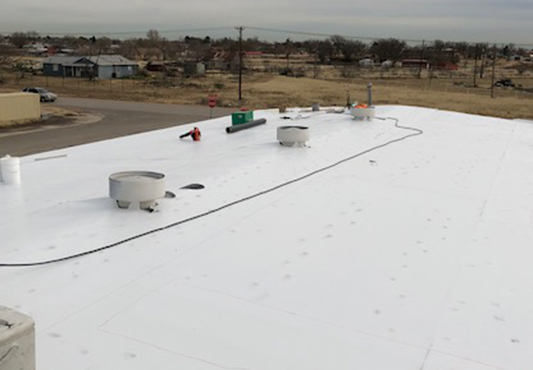 The Best Decision
"The Proclaim roofing team exceeded our expectations in every possible way. We thought the process of having our roof replaced was going to be a nightmare, and we were worried about getting taken advantage of by a dishonest contractor. Lucky for us, a friend recommended we call Tyler and his team. That turned out to be the best decision we could have made! My wife and I cannot give a higher recommendation than we do for Pro-Claims!"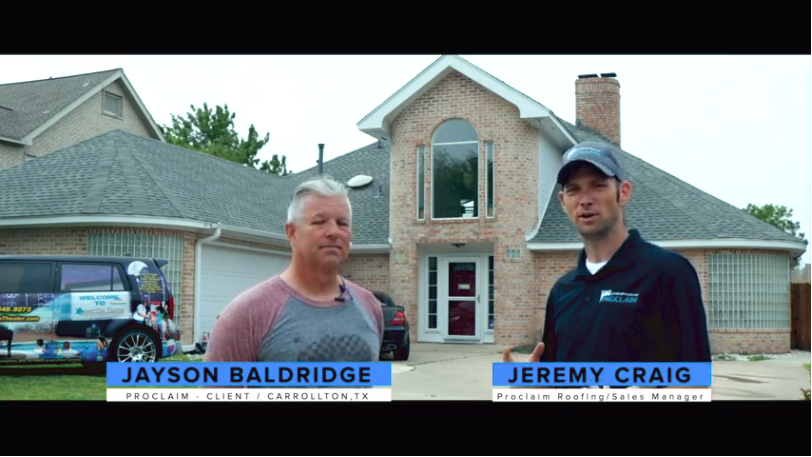 Jeremy and Proclaim roofing Were Nothing Less Than GREAT!
First of all, I do not speak "roof". However, he spoke with my insurance company to ensure that my roof got the best end result to include my shed! Through his consultations, I learned that even in roofing, one must look 10 years ahead. Thus, Jeremey requested the necessary items that will keep my home solid for the next decade at least! I got EVERYTHING, 100% of my roof repaired and repaired PERFECTLY under his supervision the entire time. No drama. No pain. No problems!!! Amazing… Furthermore, his/their "follow up" allowed me a couple of weeks to ensure that I was perfectly satisfied and those "small things" were address with out a fuss and quickly as well! FACT: I wish ALL contractors "cared" like he/they do. Thanks for that… Big picture: Thanks to Jeremy and Pro-Claims, my house has been totally restored on the outside and it looks friggin incredible. I would totally recommend his/their work to anyone! Again, mega thanks Jer!
{"video_yurl":"true"}
Schedule A Free
Roof Inspection